Complete Story

02/17/2017
Schloss joins ONMA board; Douthit thanked for years of service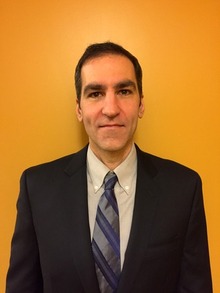 David Schloss, owner of Schloss Media Inc., was elected to the Ohio News Media Association Board of Trustees at the annual meeting of members on Feb. 9. Schloss succeeds former board president Ken Douthit of Douthit Communications, Sandusky.
Schloss Media publishes several weekly community newspapers in Ohio including the Harrison News-Herald, Free Press Standard (Carrolton) and the Brookville Star.
Schloss got his start in publishing in 1999, when he and his wife, Emily, a reporter at the time for Ogden's Times Leader (Martins Ferry), purchased the Harrison News-Herald (Cadiz). Since that time Schloss Media, Inc. has added four more titles and has three offices in Ohio.
In addition to his newspaper experience, Schloss has owned other businesses including a Yamaha motorcycle/ATV dealership, and an insurance agency. He lives in Steubenville with his wife and business partner, and their four children: Sage (15), Ava (12), Augustine (7) and Felicity (2).
Bill Southern of The Blade (Toledo) and president of the ONMA Board of Trustees welcomed Schloss to the board and thanked Douthit for many years of service.
"The Douthits are one of Ohio's great newspaper families," Southern said. "We couldn't be more appreciative of Ken's years of service and we're really glad he will stay involved."
Douthit has agreed to be part of a committee headed by retired ONA Executive Director Frank Deaner to raise funds for ONMA's affiliated Ohio Coalition for Open Government. Douthit's late father, Hal Douthit, was the founding president of OCOG. The "Douthit Legal Defense Fund" is used to litigate sunshine law cases and is named after Hal Douthit.
Ken Douthit was president of the ONMA board of trustees in 2008-2009. He took a one-year absence before returning to the board for six more years and was term-limited. Most recently, he headed the committee that recommended changing the organization's name and expanding membership to more Ohio media outlets.