Complete Story

06/20/2019
Ohio News Media Foundation announces 2019 scholarship winners
The Ohio News Media Association is proud to announce the Ohio News Media Foundation scholarship winners for 2019. Five scholarships were awarded to college and high school students for their work in media-related fields.
2019 University Journalism Scholarship Winners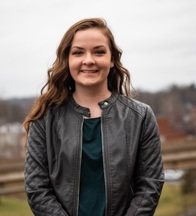 Taylor Johnston – Ohio University
Taylor is an investigative and news reporter for Ohio University's The Post and this academic year won a Hearst Multimedia Award for a story on OU's bedbug issue. Currently, she is interning for The Dallas Morning News with the interactives and data team designing interactive charts and graphs. Taylor has merged her passions of writing news articles and visual communication to develop a "dream job" that would utilize both…a visual journalist.
As a first-generation college student, she will use her scholarship money to ease the financial stress and allow her to focus on her education and her path towards the goal of creating a data-driven journalism career.
Heather Barr – Capital University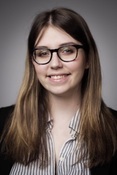 Heather found her voice by accident while writing an essay for a government class. Based on a comment by her instructor, Heather began exploring journalism and found her calling where she never expected it to be. Since that time she has not looked back and has tackled interviews with celebrity visitors to Capital University. Since that time she and her work has been recognized and lauded several times.
Heather has used her skills to help develop an on-campus food resource center for Capital students, the Cap Cupboard. In addition, she has contributed to community programs for kids such as Kids Kamp and a Blanket Project that produced over 200 fleece blankets for kids in need. These activities and her work as Editor-In-Chief for The Chimes leaves her little time to work an outside job and this scholarship will alleviate some of the stress of paying her own way in college.
2019 Harold K. Douthit Scholarship Winner
Samantha Ann Illius – Baldwin Wallace University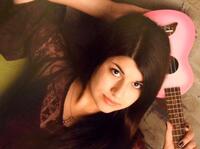 Samantha is all about facilitating change using her exceptional writing skills. One of her targets for change is the development of acceptance and spur empathy. She has focused on underprivileged adolescents with creative writing workshops specifically targeted to them and providing a positive and creative outlet for their emotions and the development of their own thoughts and opinions.
Samantha accepted the challenge of being Advertising Director for Baldwin Wallace's The Exponent and found she enjoyed the community outreach and facilitating the sale of ads. She is an ambitious and recognized writer and the scholarship will help reward her persistence and original insight as she works to complete her college education.
2019 ONWA Journalism Scholarship Winner
Alina Panek – Denison University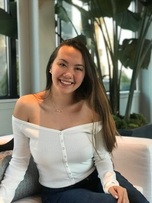 Alina is the current News Editor for The Denisonian. Her participation in the 2017 Women's March in Washington D.C. awakened curiosity about U.S. politics and a passion for investigating things political. She covered an incidence of possible voter suppression in Granville, Ohio for the student newspaper with the result that the questioned votes were verified. Since that episode she works to improve transparency between the school's administration and the student body. She hopes to speak for those who have not been heard in her future endeavors.
Alina's future will focus on solutions journalism to help find answers to social problems through rigorous reporting. Her senior research project will be about women's health issues in Newark, Ohio. She wants to change the world and seems to have found her means to do so. This scholarship will help keep her on track to her vision.
2019 Minority Journalism Scholarship
Taylor Anthony – Massillon Perry High School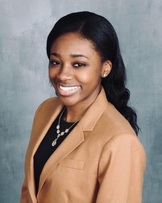 Taylor has the makings of a future "Renaissance" woman with a wide variety of skills and interests as a senior in high school. She is an athlete, cheerleader, debater, student council member and more and she's just beginning. She has honed her speaking skills in speech and debates teams and tournaments and received the status of Academic All-American from the National Speech and Debate Association. She is a member of the award winning vocal choir at Perry High School as well as varsity track and field where she became an All-Ohio Sprinter.
Her teachers call her a positive role model and celebrate her depth of kindness and commitment to excellence. Taylor hopes to go to either John Carroll University or the University of Mount Union. This scholarship will help to support her dreams to use her communications skills to make a difference.