Ohio Digital Advertising Network
Introducing: Ohio's Ten for $5ive (Click here to access our PDF for more info)
Ohio's Ten for $5ive program offers clients one million total impressions over seven days in 13 of Ohio's most popular newspaper websites. For $5,000, you can choose your digital ad size and the URL embedded into the ad.
Participating newspapers and their websites include: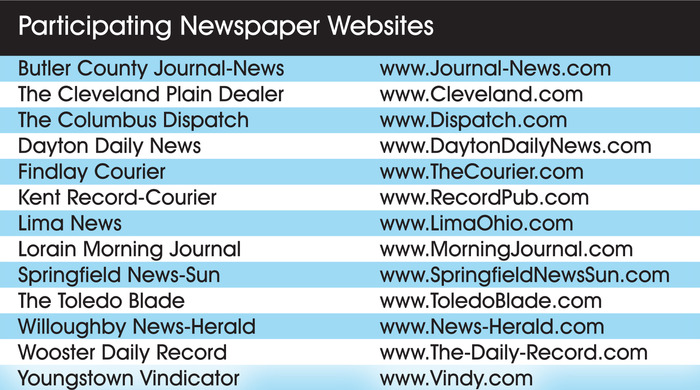 You have the option of choosing three sizes for your digital ads in the Ten for $5ive program. These include a Medium Rectangle (300 pixels by 250 pixels), a Wide Skyscraper (160 pixels by 600 pixels), or a Leaderboard (728 pixels by 90 pixels).